One of the great things about living in Florida is that as February begins, we are now entering our third week of baseball season. In one more week the real games will begin! Nothing much better than the fact that high school baseball in Florida is actually a "winter" sport. Well, technically they call it a spring sport but in reality two of the four months it is played take place while our northern friends are shivering and shoveling.
It is an exciting time for prep baseball and that includes the troops at Venice High. There are few things more gratifying than working with a group of young men who are dedicated, committed and passionate about their lives and baseball, the game they play, the greatest of games.
The past couple of weeks as the Indians are preparing for their 2016 season, we have been visited by a few alumni.
Nick Longhi, a 2013 graduate and a member of the '12' and '13' State Championship teams, is back, working out and lending a hand hitting fungoes and working in the outfield. This year he is slated to play at the Red Sox high 'A' affiliate in Salem Virginia.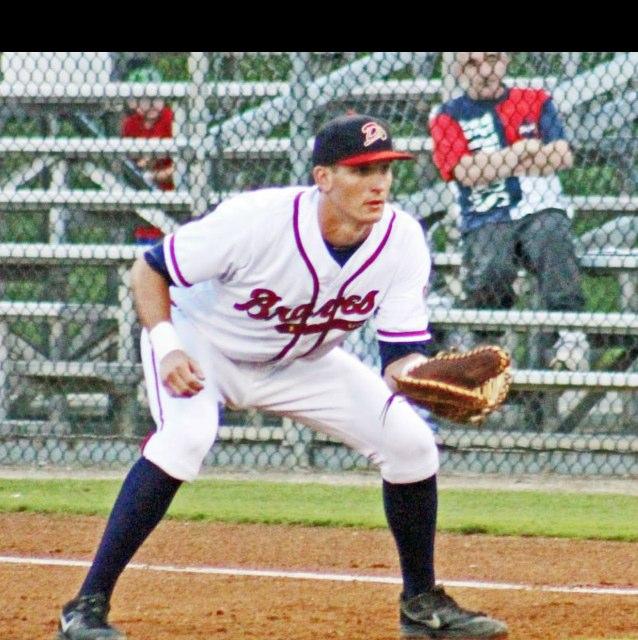 Matt Tellor, a 2011 Venice graduate played at Southeast Missouri State and in 2014 was a 10th round pick of the Atlanta Braves. He played last year in Rome in the South Atlantic League. He's been working out and with the young Indians at first base.
Aaron Rhodes, another 2011 grad, went on to Florida, an SEC championship and a visit to the College World Series. Drafted by the Angels last June, he spent the summer in Utah with the Orem Owls. He has been at the field throwing and giving tips to members of the Indian mound crew.
It is gratifying to watch these young men, pursuing their dream, returning to their roots. They return to work, they return to stay sharp and they return to give back. It is serendipitous that this particular year we have these guys in our camp. For as I watched them this week I was struck by what it means to these guys to be part of the Venice Indian program. It is a powerful statement to today's Indians to see the pride that these professional players carry in their Venice Indian heritage.
There is a common denominator to the tradition of "excellence on and off the field" that is Venice High School Baseball. That common denominator is this guy.
Craig Faulkner begins his 18th year as Venice High head coach.
The serendipity lay in the fact that as Faulkner begins another year of team building, motivating and teaching, he does so having just penned a book, his first. It is a book that he actually began about 30 years ago when he played for one of college baseball's greatest motivator, "Skip" Bertman.
As many of you are aware, this is a self publishing effort and as of this morning we are halfway to the goal. So this morning, is a peek at the book; a favorite story on building a team.
HOLD THE ROPE-EVERYONE IS IMPORTANT
This is a story of team unity which can only come from trust and can be used at any time during the season or before.
This story can either be used just before the season starts or before a game where it becomes applicable; preferably early in the season. A rope should be used as a visual aid can be effective in the telling of this story and all it should be held in front of the group or dangled over a desk.
After presenting the rope you choose a player and ask this question; "If you were dangling off the end of a cliff and holding on to this rope, which player on this team would you choose to have holding the other end?" You add the caveat, "Remember you must choose someone who you know would not ever let you go; no matter how tired they got or how much pain they had to endure."
It is most likely that they will choose the biggest and strongest kid on the team. They will also probably take some time looking about as they decide whom they would choose. It does not really matter who they choose because your response will always be the same. "Men when you do not hesitate in your response to that question and you can simply and unequivocally state;" It does not matter who holds the rope as long as it is one of my teammates, I don't care who it is, I know none of them will let me fall." It is then and only then that we will be where we need to be as a unit, as a team.
This is the kind of trust we must develop among us. It must be unwavering, it must be complete and it requires 100% commitment from each and every one of us. Trust is not something we can buy, it is not something we get from last year's team; rather it's something we earn, earning from each other day in and day out. Players earn it from coaches, coaches earn it from players and players earn it from each other. We will succeed only when each member of the team is trusted.
We earn it, one from each other, by putting the needs of the team ahead of all else. We earn it with an attitude that says simply, what can I do to make US BETTER? Gentlemen we are a family and from this day forward we will treat each other as such both on and off the field.
So thanks to all who have got behind this project and if you have not seen this yet, take two minutes to hear Coach Faulkner tell this story and if you are so motivated, click on the K in the upper left hand corner and climb on board.
And so it is on this day, February 3, 2016, the precipice of another year of BASEBALL, the GREATEST of GAMES.