Pedro Martinez, Hall of Famer! Pedro points to the centerfield scoreboard yesterday at Fenway Park which proclaims him a Hall of Famer, following his call to the Hall. (Photo Billie Weiss)
fenwaypark100
Yesterday Pedro Martinez, Randy Johnson, John Smoltz and Craig Biggio got the call. On July 26th they will take their rightful places among the game's elite. Biggio was in his third year on the ballot while the other three join the mega elite as first time inductees. It marks the first time in the history of the Hall of Fame that three first timers were inducted on successive years, joining Greg Maddux, Tom Glavine and Frank Thomas from last year's class.
Today I give you a peek at the dominance that was Pedro Martinez. Enjoy!
This piece originally ran in February of 2013. 
A couple of weeks back, I posted about brothers who have played together as teammates on a big league team. The Red Sox had four pair of teammate brothers, one of them Ramon and Pedro Martinez. This winter Pedro rejoined the Red Sox as a special assistant to the General Manager.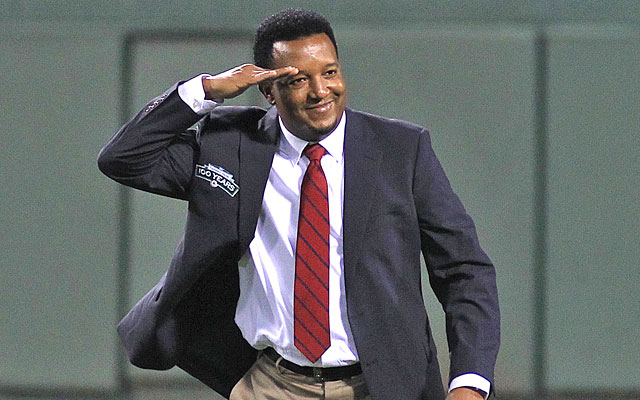 With…
View original post 1,304 more words